4.11: Political Activism Through Social Media
What is activism? The climate justice activist Anjali Appadurai said it is "the practice of addressing an issue, any issue, by challenging those in power" (Activist Handbook, 2021, para. 5). According to Newsela, activism happens "when people fight for social change" (para. 1). Faculty in the Department of Anthropology at Syracuse University frame activism as "organizing, strategizing, mobilizing, and educating" (para. 1). All of these definitions connect activism and change.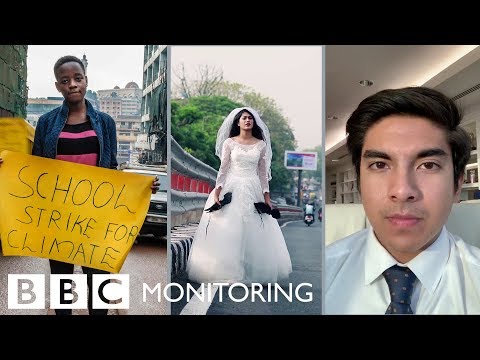 Watch on YouTube https://edtechbooks.org/-fUGG
Social media is an important tool for activism, advocacy, and change.
In this activity, you will explore how to use social media to advocate for an issue of personal interest while also considering the following questions: What might be the upsides and downsides of online activism? How do individuals evaluate the impact of their activism through social media?
Activity: Advocate for an Issue You Care About on Social Media
Research an issue you care about.
Then, review the Social Media Guide for Advocates.
Advocate for your issue by interacting with local, state, and/or national elected officials and community members on a social media platform of your choosing.
Critically evaluate your experience and outcomes.

What did you write in your social media posts? How did you determine which words to use?
Did you include visuals? Why or why not?
How did you use language and visuals to persuade others?
How did you interact with elected officials and community members? (e.g., Did you write a post and tag people in it? Reply to posts by elected officials? Direct message community members?)
Which posts received the most engagement (e.g., replies, likes, retweets)? Which received the least engagement? Why do you think that is?
How did it feel to advocate for an issue you cared about on social media?
What impact do you think your actions had on others and/or the community?

Share your results in the form of a video, blog post, or podcast.
Additional Resources
Connecting to the Standards

CC BY-NC-SA: This work is released under a CC BY-NC-SA license, which means that you are free to do with it as you please as long as you (1) properly attribute it, (2) do not use it for commercial gain, and (3) share any subsequent works under the same or a similar license.