4.5: Online Messaging by Special Interest Groups
Special interest groups (also known as Advocacy organizations) are groups that support a political issue or cause (What is an Advocacy Group?). These organizations engage in fundraising, conduct public awareness and information campaigns, lobby legislators, and contribute to political campaigns.
You can learn more about public and private interest groups in Topic 4.13 of our Building Democracy for All eBook.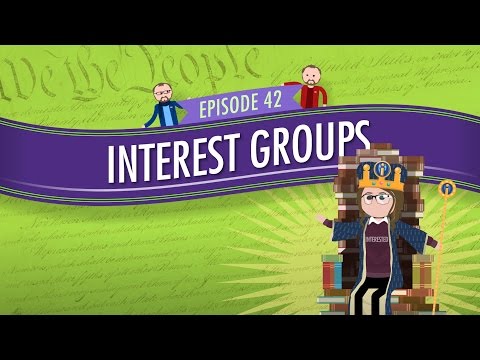 Watch on YouTube https://edtechbooks.org/-PmBI
Advocacy Organizations and Special Interest Groups make extensive use of social media. In the following activities, you will explore how civil rights and social justice advocacy organizations use social media and online messaging to promote equality in society and then you will design your own advocacy group and website.
Activity 1: Evaluate the Social Media Messaging of Advocacy Organizations
Choose a civil rights, social justice, and/or equality advocacy organization that is important to you, or select one from the list below:
Explore how these organizations use social media.
Now, imagine you are the social media manager of this organization. Create a series of social media posts that highlight how the organization is aligned with the fundamental principles and values of American life.
Activity 2: Analyze Persuasion Techniques in Advocacy Groups' Websites
Select three of the following advocacy groups:
Use the Teacher and Student Guide to Analyzing Websites to critically evaluate the content and design of each site.
Then, compare and contrast the use of persuasion techniques in each website. What did you find persuasive? Why?
Finally, design your own advocacy group based on a social issue of interest to you and create a mock design of a website that features some of the persuasion and design techniques you discovered during this activity.
Additional Resources
Connecting to the Standards

CC BY-NC-SA: This work is released under a CC BY-NC-SA license, which means that you are free to do with it as you please as long as you (1) properly attribute it, (2) do not use it for commercial gain, and (3) share any subsequent works under the same or a similar license.